How to Lower a Dirt Bike Seat Height
The height of a dirt bike seat is one of the most important factors in finding the perfect fit. The common misconception among riders is that you need to raise your seat if you are shorter and lower your seat if you are taller. In reality, this isn't always true! You may actually be more comfortable with a lower seat height, allowing for better control and maneuverability on rough terrain or tight turns.
If your goal is speed, then a higher seat might be best as it will help keep weight off the front tire during acceleration, so that's not all being put on the back wheel. It's important to experiment with different positions until you find what feels right for you! To find out more about how to lower a dirt bike seat height read this blog post till the end.
Common Dirt Bike Seat Heights
There are several different seat heights that you will see on modern dirt bikes, and the stock height is generally around 31.5 to 33 inches from the ground. As a general rule, this isn't adjustable, so if you would like it to lower, you may want to consider purchasing an aftermarket seat with increased adjustability.
The common seat heights that you will see are as follows:
33 inches – Stock height, good for taller people and racers.
32.5 inches – Most comfortable seat height for average-sized adults.
32 inches – Commonly used by younger riders or smaller adults.
31.5 inches – A common seat height for shorter people and women. Women often prefer this lower seat as it gives them more control over the bike.
30 inches – This option is designed to help younger riders better control but isn't as comfortable as other heights because your body will be slightly more forward on the bike.
10 Reasons Why You Should Lower Your Dirt Bike
1. It's More Efficient
One of the main benefits of lowering your dirt bike seat height is that you will shift more weight onto your rear tire. This provides better traction and control in corners and rough terrain while also making it easier to handle during acceleration.
2. It's Safer
Being more balanced means, you are less likely to come off the bike when riding over rocks and other obstacles. It also provides better traction, which is essential for stopping or doing tight turns at high speeds. A shorter seat is better for overall rider safety because it allows you to keep more weight on your rear tire, which provides greater stability.
3. You Can Go Faster
Lowering your seat height will allow you to shift more of your weight and power over the back wheel during acceleration, giving you better traction as well as a higher top speed. While this is true, it's important to note that you will also want to pay extra attention when riding over rough terrain.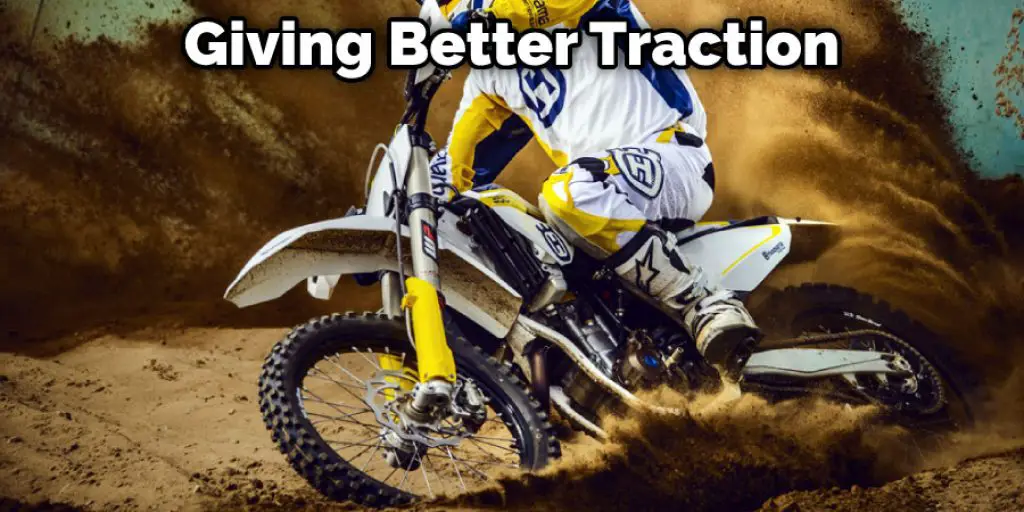 4. More Control 
Lowering your seat height can help with rear-end traction and control on obstacle courses and trails. This a great option for first-time riders or younger kids who may need the added control because they may not be as comfortable or confident with riding yet.
5. Easier To Maneuver  
If you are concerned about needing to do a quick U-turn when out on the trails, lowering your seat height can help reduce the motorcycle center of gravity and make it easier for you to control.
6. Better Maneuverability  
If you find yourself needing to navigate through tight quarters or make sharp 180-degree turns at high speeds, having a shorter seat will be much easier than with a taller seat. This is also the case when riding over rough terrain because your knees won't get caught on the bike when turning sharply, which can cause you to lose control.
7. More Balanced  
When riding over rough terrain or needing to make a quick turn, it's more difficult to keep your balance if there is too much weight on the front tire. A lower seat makes it easier for you to lean back on the bike so that even more of your weight can be shifted to the rear tire to help with traction and control.
8. Reduce Wear & Tear  
Many people aren't aware of this, but having a shorter seat height can actually prevent unnecessary wear and tear on your body because it allows you to stay more balanced and lower as you ride over obstacles or rough terrain. When properly balanced, you won't need to lean forward as much, and your body will be less likely to hang over the handlebars.
9. Easier To Get On And Off  
A shorter seat height is ideal for first-time dirt bike riders or younger kids who may have a hard time getting on and off a taller, heavier bike. In addition, stepping down easily will make it easier for most people, especially if they are wearing a lot of gear.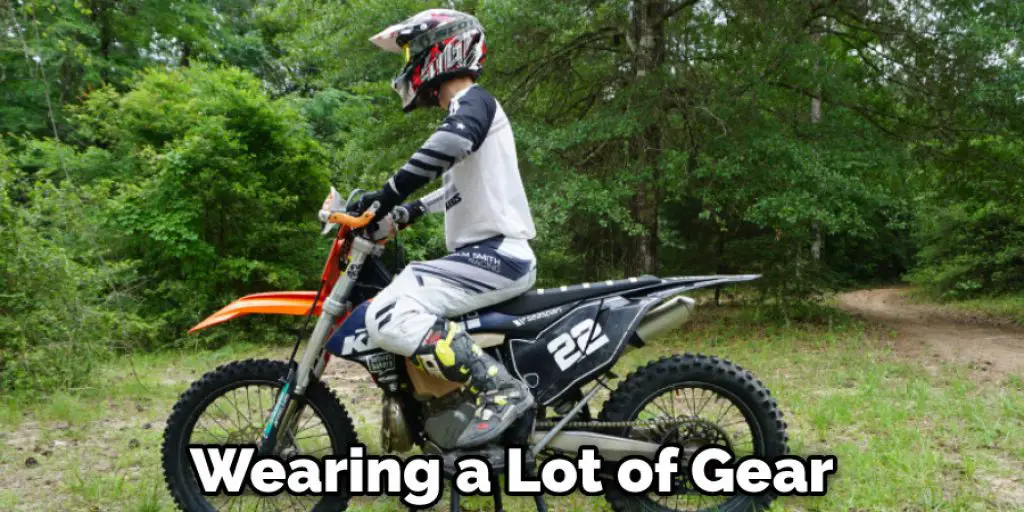 10. It's More Comfortable
Another benefit of lowering your seat height is that it will give you a more comfortable ride. The more balanced posture will help you stay more relaxed and comfortable as you ride, which is especially helpful if you are riding for long periods of time or have a lot of gear.
Instructions: How to Lower a Dirt Bike Seat Height
Step 1: Shave Down the Seat Foam
The first step in lowering the seat height will be to shave down the foam on the current seat carefully. This will give you a longer, lower seat that is more comfortable and less likely to cause you any discomfort or back pain when road riding.
Step 2: Figure Out What Kind of Seat You Want
There are tons of different styles, sizes, and options for replacement seats that will fit your dirt bike. You need to figure out what kind of seat you can afford and which style and size you prefer before moving on.
Step 3: Rear Shock Preload Adjustment
If you are working with a bike with rear shocks, your next step will be to raise the preload. This will give you a taller seat and make it easier for you to get on and off the motorcycle, and make it more comfortable for longer rides.
Step 4: Install New Seat & Start Riding
Once you've removed the old seat, installed your new one, and raised it to the appropriate height, you can get on and start riding. You will probably notice a difference immediately in how dirt bike comfortable you feel while riding, especially if you have back or hip pain before.
Step 5: Front Fork Pre – load Adjustment
The next step you will need to do is adjust the front fork height preload if you are working with a motorcycle with this option. Raising this by several turns will result lowest seat height and make it more comfortable for you to ride over rough terrain or perform sharp turns.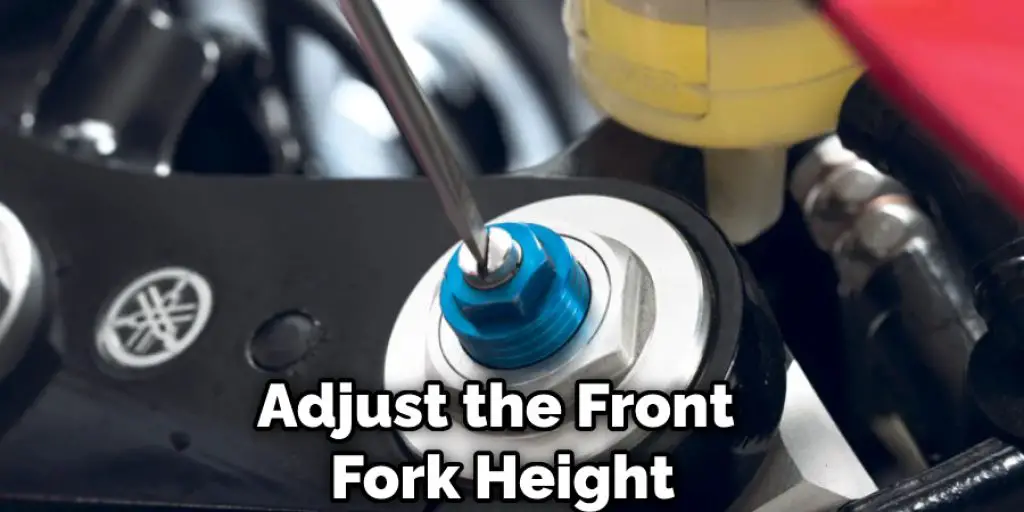 Step 6: Lower the Front Suspension
If you are working with a bike with front shocks, your next step will be to lower the stock suspension. This will allow you to have a proper seat height and make it easier for you to get on and off of your dirt bike and tackle more difficult obstacles without catching yourself on the handlebars or the seat.
Step 7: Get Smaller Tire Tubes
If you are working with a bike with rear shocks, your next step will be to get smaller tire tubes. The smaller tubes will help reduce the amount of pressure and weight on the front tire and lower it so that it is easier for you to balance without sitting too high off the ground.
Step 8: Adjustment Period
Keep in mind that you will need to give yourself an adjustment period while riding. It takes some time for your body to get used to any minor modifications you've made, including seat height. Be patient with yourself while getting adjusted, and don't be afraid to make changes if you aren't comfortable.
Frequently Asked Questions
Q: Can You Lower Suspension on a Dirt Bike?
A: Most manufacturers do not offer a suspension adjustment to lower the seat height of the bike. But if you have an aftermarket shock on your road bike that allows for lowering, it may be possible to lower your seat height by changing out the spring in your rear suspension with one that has fewer coils or replacing the spring altogether with one that has a lower poundage rating.
While lowering the suspension travel of a dirt bike may or may not be possible for your specific model, you can at least adjust the height of the seat onto which you sit to change the feel of riding position by raising or lowering it on its mountings. One way to do this is by loosening up and moving the seat up or down on its mountings. With most dirt bikes or motocross bikes, this can be done using two allen wrenches inserted into the mounting holes in the rear of the frame that holds the seat onto it and allows it to be moved up and down a few inches depending on how high you need to go.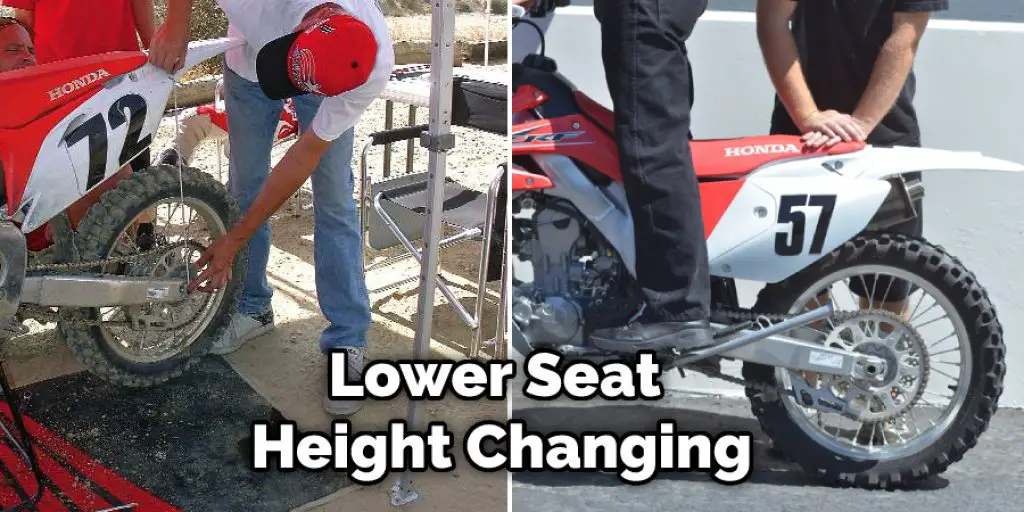 Conclusion
Lowering the seat on a dirt bike is an easy way to get more comfortable and have better control. It will also help you reduce fatigue, which can be dangerous if it causes your body to tire out before you finish riding. In this post, we'll show you how to lower a dirt bike seat height so that everyone from beginner dirt bike rider up to experts can enjoy their ride!